Mission Statement
We teach mental and physical discipline through the sport of gymnastics, helping to develop healthy and happy athletes who soar with confidence through life.
Guarantee
If you are not completely satisfied during your first month of classes and we are unable to offer a solution, we will refund your tuition. This guarantee applies to new customers within the first 30 days of enrollment.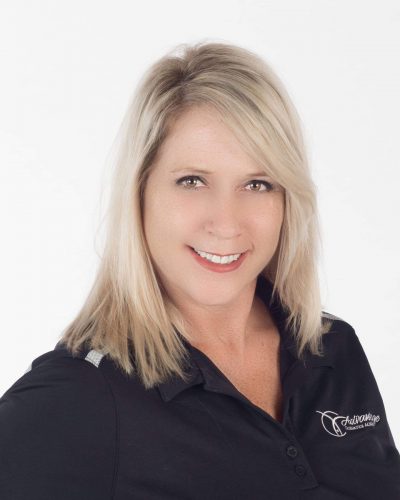 Stephanie Renggli
Owner/ Gym Manager / Girls Optional Team Head Coach
Stephanie is the owner, president and head optional coach for Advantage Gymnastics Academy.
Stephanie began her gymnastics career in Phoenix, Arizona at 6 years old. She advanced through the sport to become an Advanced Optional gymnast, winning the state bar championship and qualifying to many regional events. By age 14, Stephanie realized she found much more satisfaction in helping others achieve their goals than she did in her own training. It was then that she found her true passion for coaching and she hasn't stopped since!
In her more than 30 years of experience, she has coached every level from babies to elites. She has trained more than 15 TOP's National Team members, coached several collegiate athletes and now has several former gymnasts who have returned and learned to coach under her guidance.
After many years of successful coaching experience, Stephanie dreamed of opening a gym where she could not only continue to coach, but also to inspire and help others learn how to develop champions through the sport of gymnastics. As Advantage Gymnastics reaches its 8th year, Stephanie continues to dream big about the future of her gymnasts and employees.
When she is not in the gym, Stephanie enjoys spending time with her family. You will likely see her husband, Brian, and younger kids Wyatt and Lucas around the gym as well.