School Break Camps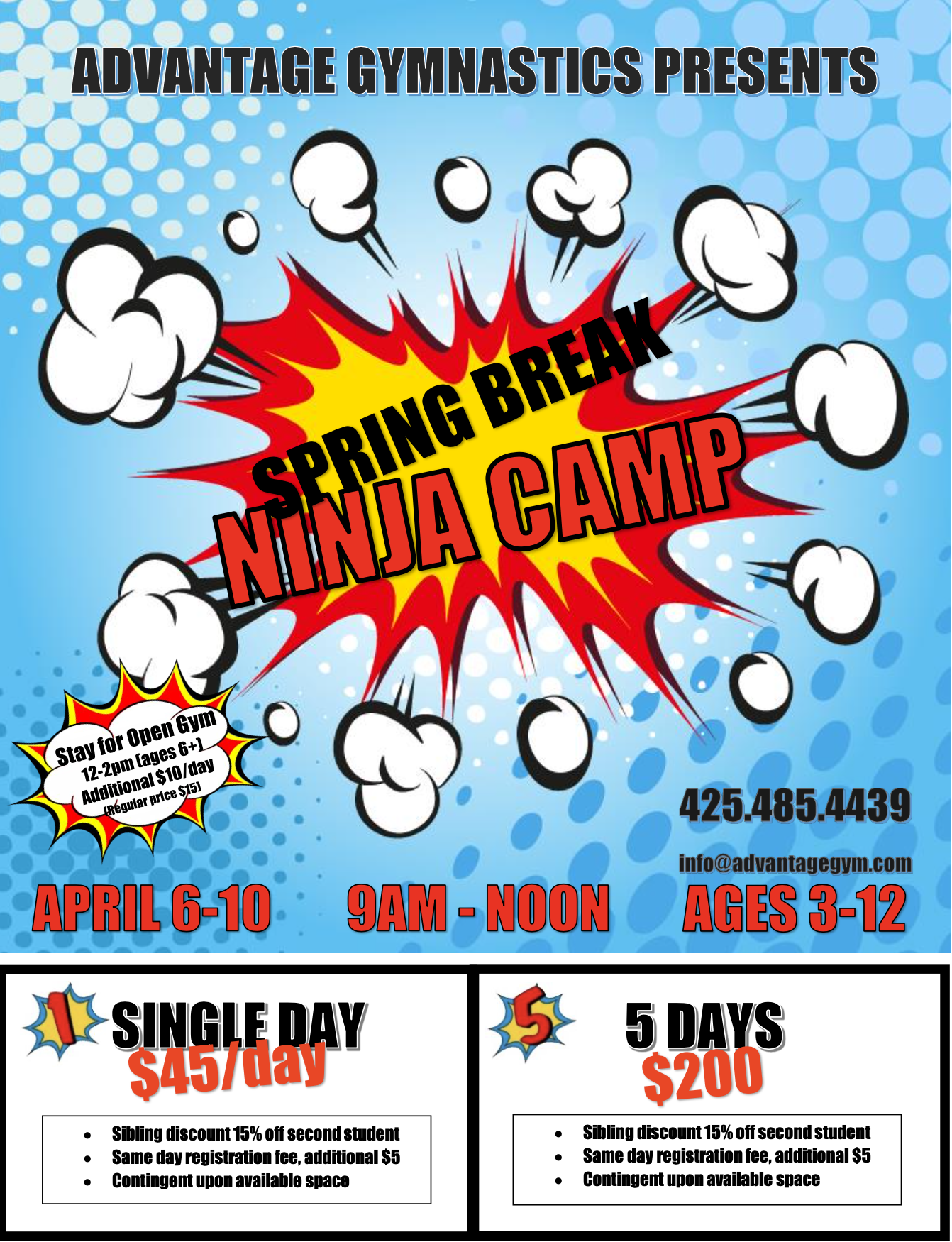 Easter Egg Hunt
Our annual Easter Hunt will take place on Saturday, April 11th.  More info coming soon!
Spring Spectacular
April 25th, 2020.
This is one of the highlights of the year for kids in our gymnastics programs! Boys and girls will have the opportunity to showcase their gymnastics skills and be recognized for their hard work all year.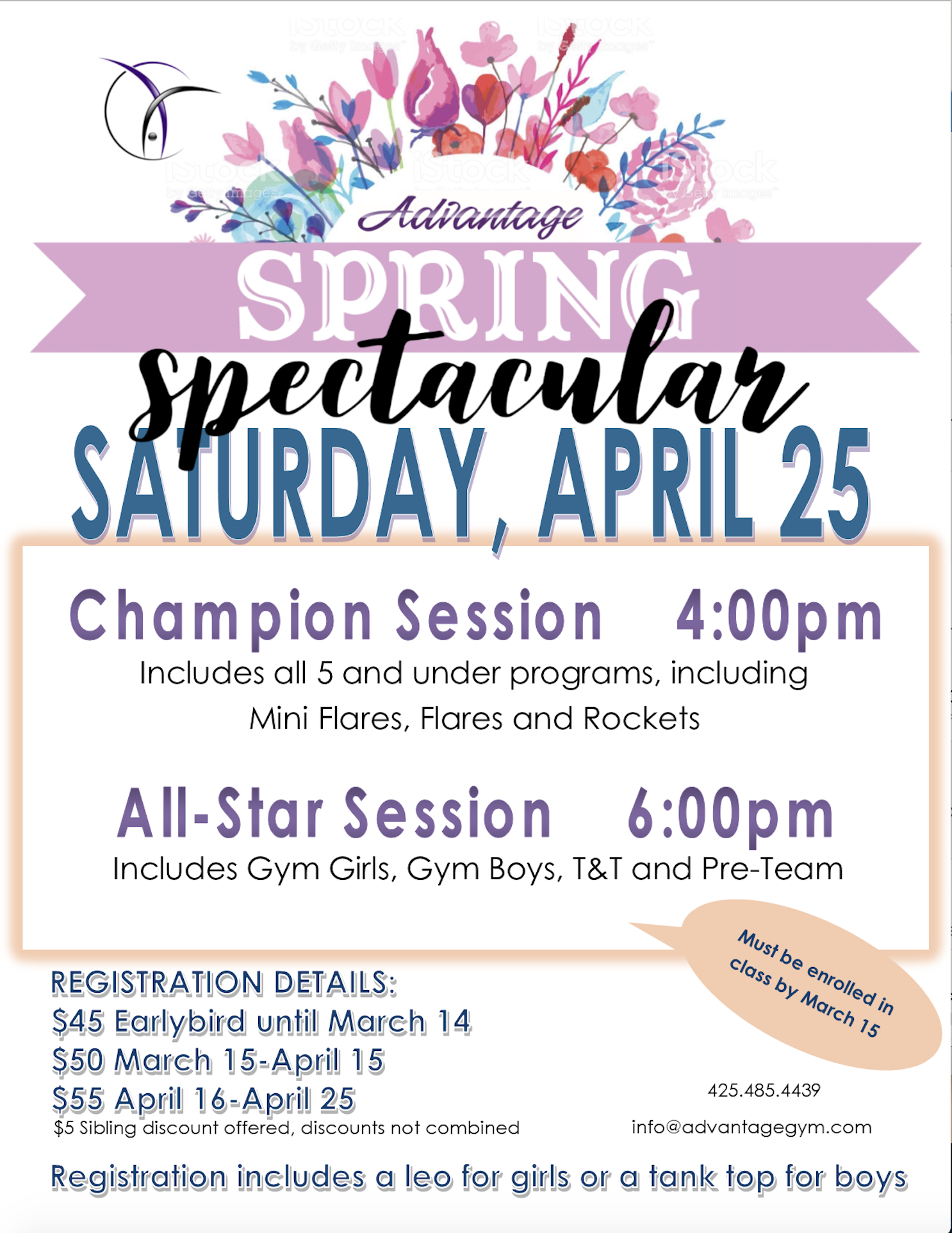 Spooktacular
The Spooktacular is one of our most popular events each year!  Little ones have a blast at our Spooky Playground and the big kids get to try out the Spooky Night Out. Both are sure to be a good time for all.  Stay tuned for more information about our next Spooktacular events on October 24th, 2020.
Ninja Games
The Ninja Games takes place every fall.  This fun event allows Ninjas a chance to show off their tricks, compete in timed events and complete some awesome course.  This event is open to all Advantage customers, whether or not they are enrolled in Ninja Zone.  Stay tuned for details for fall 2020.
CHECK OUT OUR CLASS OFFERINGS