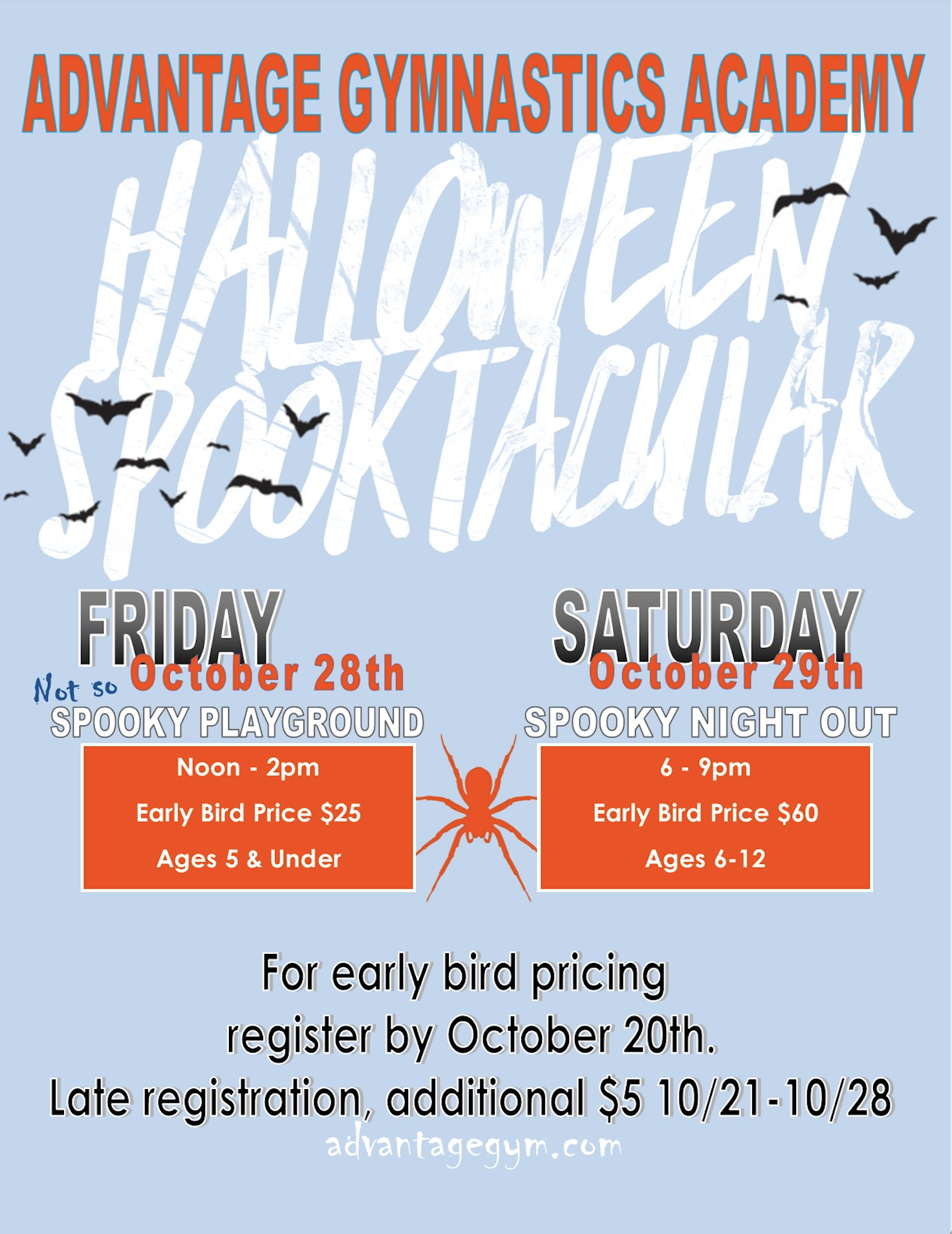 Spooktacular – October 28th and 29th, 2022
The Spooktacular is one of our most popular events each year!  Little ones have a blast at our Spooky Playground and the big kids get to try out the Spooky Night Out. Both are sure to be a good time for all.
Ninja Games
This fun event allows Ninjas a chance to show off their tricks, compete in timed events and complete some awesome courses.  This event is open to all, whether or not they are enrolled in a Ninja Zone class.
Members can register for Ninja Games through our Parent Portal and if you are new to the gym, you can register here.
Spring Spectacular
This is a great opportunity for all your recreational gymnasts to showcase the skills that they have been working on all year.  This is a family event, and everyone is invited to the show!  Participants must be enrolled in a current recreational or pre-team class
Members can register for Spring Spectacular through our Parent Portal. If you are new to the gym and interested in participating, you can find a class here.
CHECK OUT OUR CLASS OFFERINGS